Our motivation? We at Siebert Automation agree with a very clear vision: We want to offer an excellent quality at an attractive cost effectiveness to our customers. That is our claim, our motivation that we follow anew day by day. After more than 20 years in the industry we know what matters to our customers:
They want
quick solutions
fair prices
and all of that in convincing, reliable quality.
This is precisely the way we want to find the best solution for your company. As your independent and internationally acting specialist for drive-, control and measurement technologies and as a family-run company that places great importance on the personal contact and interaction with its customers. In the same way we put great emphasis on the direct contact and a close relation to well-known manufacturers. That is the only way we manage to present the ideal support in top quality at the best possible prices.
What characterises us most? Apart from our many years of experience our customers do always trust in our extensive knowledge of industry. Our large network with suppliers, partner- and service companies enables us to offer exactly the right spare parts or products that you actually require. No matter if repair- and exchange services or deliveries of spare parts and new parts, no matter if an industrial corporation, a medium-sized company, a service firm or a specialised company: We look forward to finding exactly the right solution for your individual request.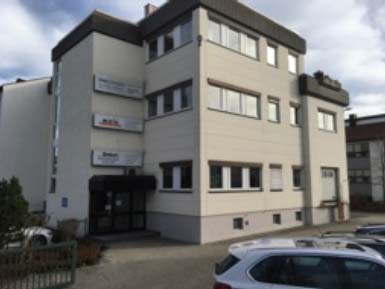 Siebert Automation Headquarters in Gilching near München
Our goals? After 20 years in which the company has been steadily developing, today our company focuses on distributing and repairing drive-, control- and measurement technologies. As Siebert Automation we want to assist our customers as a professional, competent and efficient partner in future as well – regarding all questions about measuring, repairing and procuring spare parts concerning industry automation. Our previous achievements and the positive feedback of our customers show that this is precisely the right way. We are looking forward to supporting you and your company with exactly the right products and services.